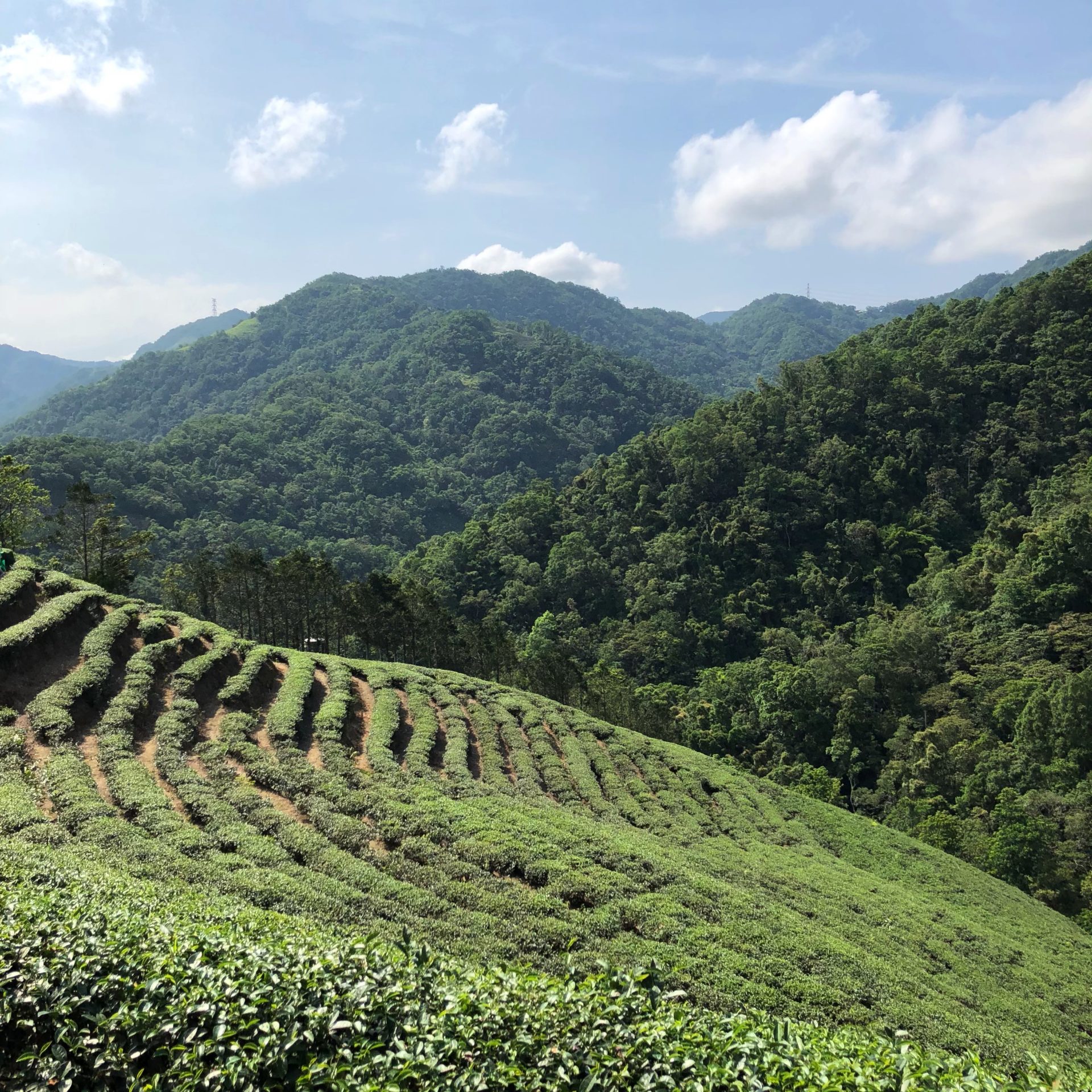 As I was looking through my old photos, I realized I never posted about my time in Taiwan. So, I thought since it was the end of the year, it would be nice to go down memory lane.
This is part 3 of my long overdue Asia trip recap from June 2018. As the title suggests, this post will be featuring places in Taiwan, more specifically New Taipei City, which is located in Northern Taiwan. Since I was already in Hong Kong, I was able to make a quick visit for three days.
During my time in Taiwan I visit a tea museum, tea fields, and of course had tea! To maximize my time, I ended up going on a one day tea tour. I decided to order this post based on when I visited each place. So with that in mind, let's go!
Lin Mao Sen Tea Co.
When I go to new places, I love to visit tea shops! Taiwan has a wealth of tea knowledge that I was only able to scrape the surface of. Since I had limited time, I was pretty happy when I found that this shop was close by since the family has been in the tea industry for generations.
The staff were very kind and spent a generous amount of time showing me the different teas and gave me primer on Taiwanese teas. I was most interested in growing and processing and the staff patiently answered all my questions. Overall, the shop was easy to get to, had a nice modern vibe, and I walked away with a handful of teas!
Company: Lin Mao Sen Tea Co.
Address: No. 195-3, Section 2, Chongqing North Road, Taipei City
Tea Master Chang Nai-Miao Memorial Hall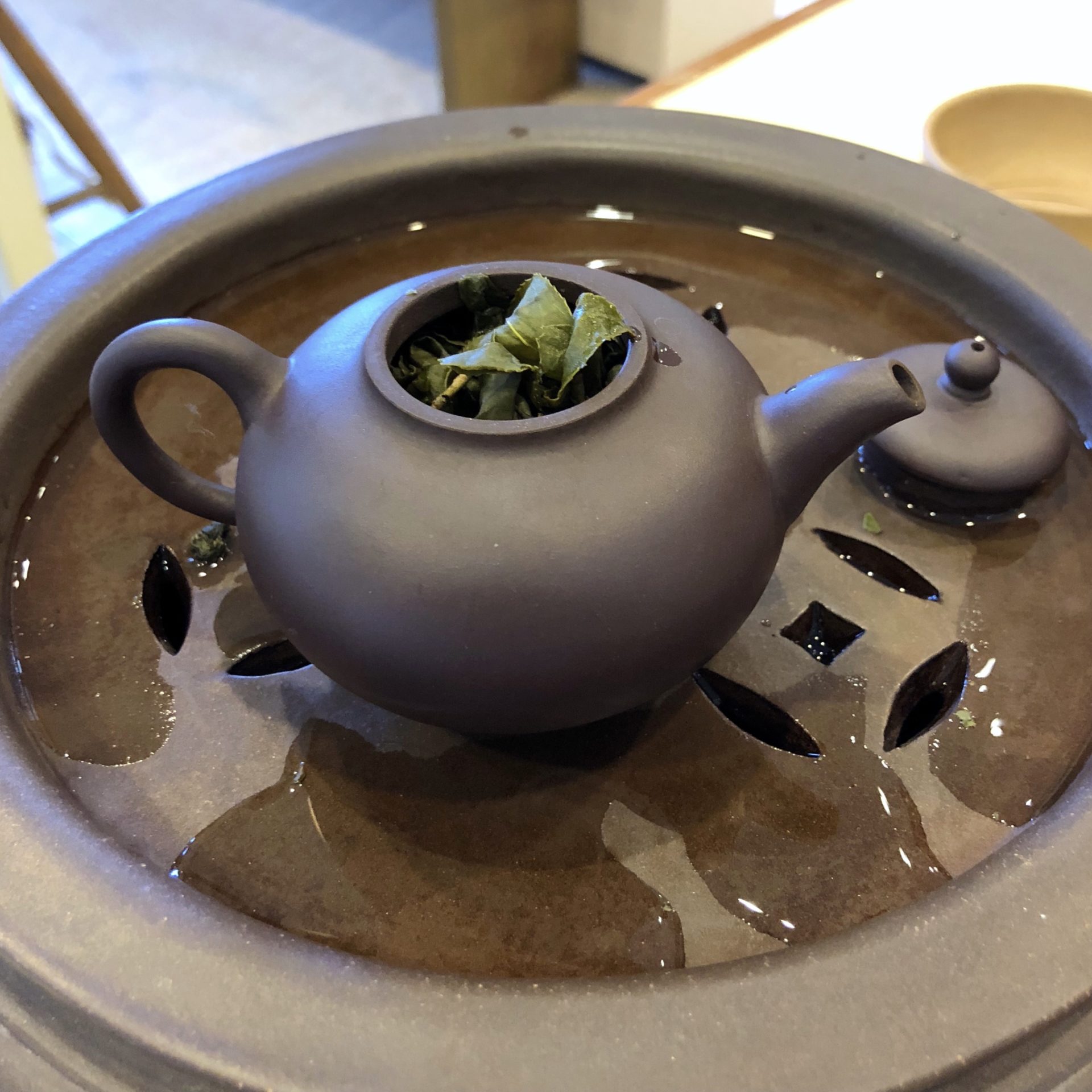 One of the first stops for my tea tour was a tea museum and tea shop. The museum was small but packed with information. It was nice to see all the displays as it reinforced what I had learned from books. There was also a tea tasting where I was able to sample various Taiwanese teas.
Company: The Tea Master Chang Nai-Miao Memorial Hall
Address: No. 53, Lane 34, Section 3, Zhinan Road, Wenshan District, Taipei City, Taiwan 116
Bagua Tea Plantation
To get here, I had to take the Maokong Gondola. As the gondola traveled up, I was able to spot a handful of tea fields. When our tour arrived at the plantation, I was sadly only able to see the fields from afar. However, it was still nice to see them and how they compare to other tea fields!
Address: Shiding District in New Taipei City
Fong Chun Tea House
This tea shop was the last stop of the tea tour. The group sat around a long tea table and watch a tea ceremony demonstration. I have become very interested in tea ceremonies as there are so many aspects to it. When the host asked if any of us wanted to try, since no one wanted to, I ended up going up and brewing Taiwanese style! It was a fun way to end the tour.
Company: Fong Chun Tea House
Address: No. 91-81, Shiding East Street, Shiding District, New Taipei City, Taiwan 223
Wistaria Tea House
Despite this being one of the last tea places I visited in Taiwan, it is hands down one of my favourite places during my whole trip 2018 (aside from Obubu Tea Farms of course!). It is a historic Japanese-style teahouse due to Japan having ruled Taiwan in the past.
When I got there, I was asked if I wanted to be in the sitting area or tatami area. I opted for the tatami area and the whole space to myself. I tasted some Taiwanese teas and since it was late, I also had dinner. It is hard to put into words how relaxing, comforting, and lovely Wistaria Tea House is. I would love to go back and visit again!
Company: Wistaria Tea House
Address: No. 1號, Lane 16, Section 3, Xinsheng South Road, Da'an District, Taipei City, Taiwan 106

Honourable mention: Jiufen
During my second day in Taiwan, I went on another tour and visited various Taiwanese towns and one of them was Jiufen. Since I was there on a tour, I was only able to drop into a tea shop quickly. But the overall area reminded me of the movie Spirited Away and I wanted to share a picture!
Overall Thoughts
As noted, I was in Taiwan/Taipei a grand total of 3 days. I know there is so much more of Taiwan to see. I was a bit limited with what I could do/visit due to time and distance, however, I am very happy with what I was able to see and still think fondly of my time there.
The Question of the Post: Where is somewhere you think fondly of?
Edit: Nicole from Tea from Me kindly featured me in her weekly round up! Make sure to check out all the neat tea posts that came out that week!